Los Angeles's Premier Boudoir
Photography Studio
A Different Kind Of Boudoir Photographer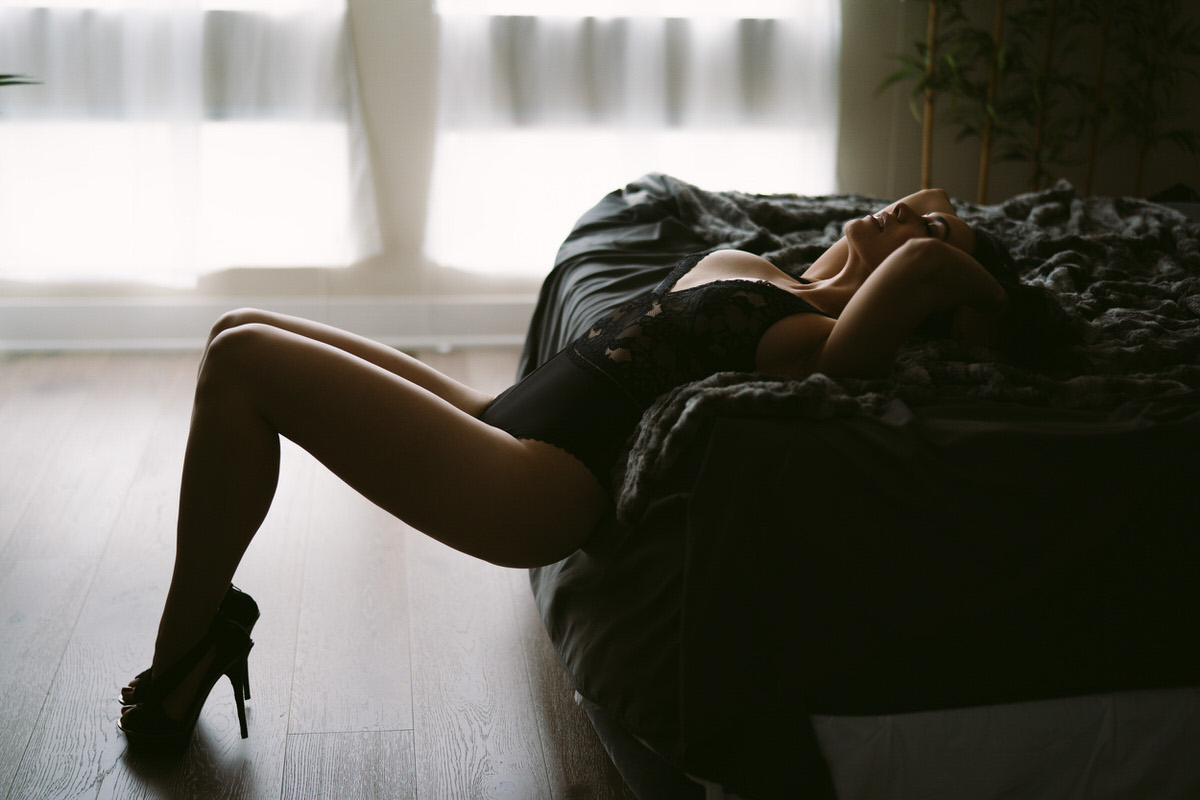 Real Clients See Their Albums
BEFORE AND AFTER
How has a boudoir photography session changed your life? When my clients come in, perhaps they may not quite know what to expect. And although each individual is unique and will view the experience differently, what many women have to say after their boudoir photo shoot is the same. Clients leave feeling fulfilled and thankful that they took that step and did their boudoir photography session! They get to embrace their female form; an imperfection such as a stretch mark or insecurities and "problem areas" seem to disappear behind the camera lens. The women I shoot are amazingly real and leave transformed. Often they feel a sense of empowerment and love for themselves and their bodies. Something that, maybe, they haven't felt in years.
How do I say thank you (without writing my usual novel) to a MALE boudoir photographer for making my second boudoir experience better than the first with a female photographer. Let's just get it out there from the start, I was terrified to meet you. Those feelings immediately vanished within minutes... you're funny, laid back, charming, a real person. The entire experience was amazing... from your help selecting the perfect outfits, and stunning hair and makeup. Your expert posing and tips on how to look sexy for the camera were so helpful and the proof is in the pictures. A boudoir sessions is truthfully one of the best gifts you can give yourself along with your significant other!
"I am the least sexy person there ever was. I am goofy and sarcastic, and if I ever find myself in a situation where I have to "turn on the sex appeal" I usually end up rolling on the floor laughing because I feel so ridiculous. Sure, I had seen boudoir pictures before and thought they were beautiful, but I never thought that could be me. Throughout the process he was a therapist, a cheerleader and a teacher. When I was shaking like a leaf for the first few photos, he coached me through it. When I was clueless how to put on thigh high tights, he taught me. Needless to say the photos turned out better than I could have ever imagined, and its all thanks to Michael. If you are considering boudoir, don't think, just do. "
This shoot was beyond anything I could have imagined. I have been searching for a boudoir photographer for 3 years. I wanted to feel sexy without looking trashy. From the moment I walked in the door, I felt special and like I deserved this. I have my own business and a toddler and this was much needed "me time". Then it was time for photos and just like many women, I was nervous! I was prepared to be giggly from all of the nerves and the fact that I can't make a sexy face (or so I thought)! We laughed throughout the entire session. He walked me through the steps of sexy face and then showed me some of the images, HOLY CRAP!!!! SEXY!!!! Who knew I could do that?!?! He walked me through all of the poses. I'm still walking around with a confidence that I didn't have before the shoot.
Boudoir Contact Questionnaire
Share a little bit about yourself. (Info will be used to get to know you a little better and get in touch about your session)
michael@michaelsasser.com - 323-919-0736